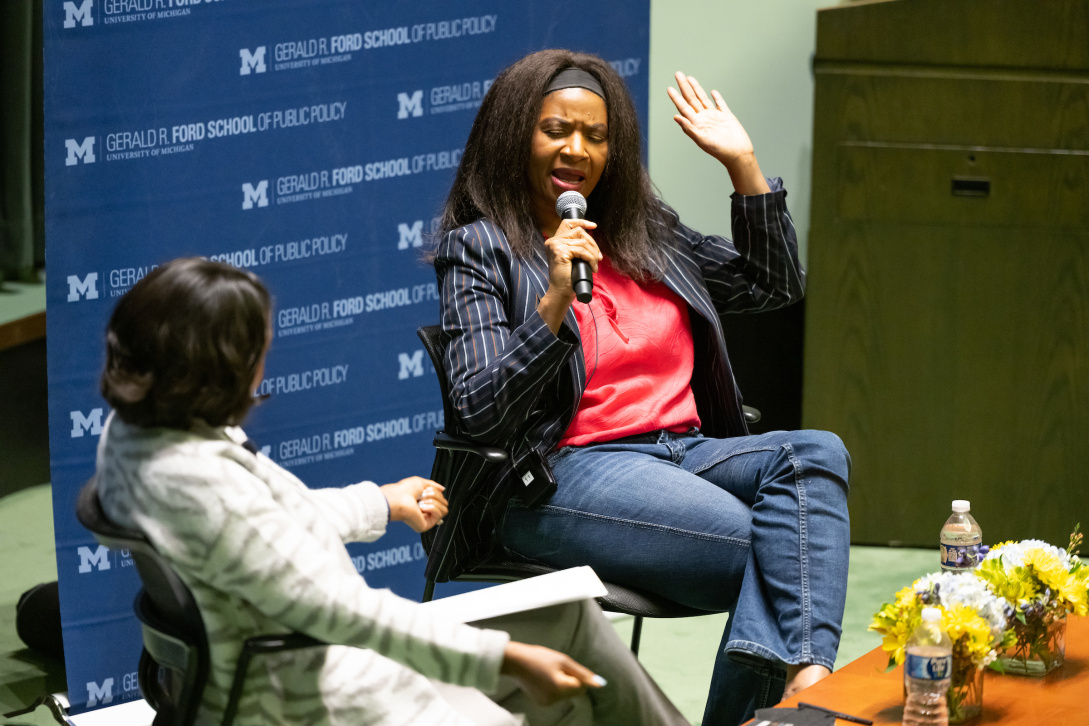 The Masterclass in Activism is a biannual event series in which noted activists and thought leaders who have made significant marks on the policy landscape to speak on their activism journeys. In January 2023, we hosted Angela Harrelson, the aunt of George Floyd and the author of Lift Your Voice: How My Nephew George Floyd's Murder Changed the World to speak to hundreds in our U-M community. Our Fall 2022 Masterclass in Activism event featured our inaugural cohort of CRJ Changemakers: Holly Bass, writer, performance artist, educator, and organizer; Niketa Brar, the founding executive director of Chicago United for Equity; and Gabrielle Wyatt, founder of The Highland Project. In 2021, we hosted Dr. Johnnetta Betsch Cole and Professor Dorothy Roberts for our inaugural Masterclass in Activism events.
This Masterclass in Activism brings together in conversation Johnnetta Betsch Cole and Celeste Watkins-Hayes, director of the Center for Racial...
Watch the video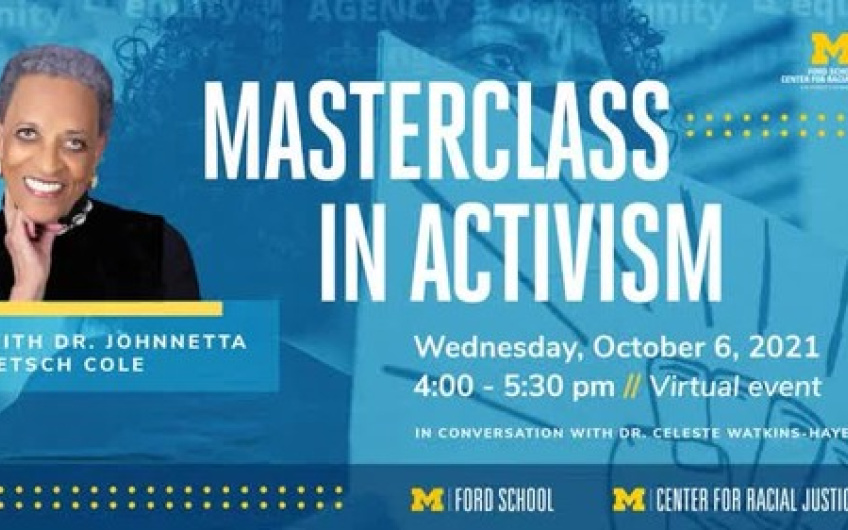 "I think we need to use the word activist more. I think we don't need to reserve it. I'm coming down on the side that says, "own the word," because if you own the word activist, you can be what that word suggests."
Dr. Johnnetta Betsch Cole
Fall 2021 Masterclass in Activism Speaker