The Visiting Fellows Program, the signature initiative of the Center for Racial Justice, represents a unique opportunity to work collaboratively with a diverse array of policy thinkers to advance racial justice. The Center's Visiting Fellows Program offers a cohort of racial justice leaders, activists, artists, advocates, and scholars a prestigious, highly competitive fellowship designed to recognize their transformative work to date and provide opportunities to strengthen their impact within the policy landscape.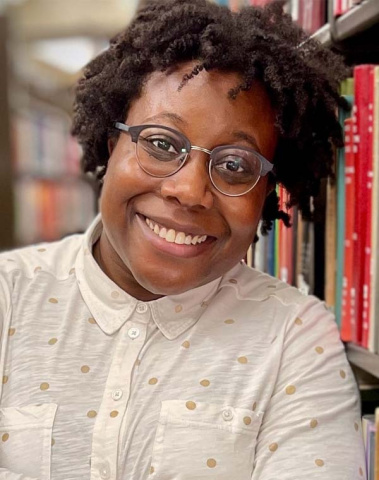 Visiting Fellow, Center for Racial Justice
Dr. Moya Z Bailey is an Associate Professor at Northwestern University and is the founder of the Digital Apothecary and co-founder of the Black Feminist Health Science Studies Collective. Her work focuses on marginalized groups' use of digital media to promote social justice, and she is interested in how race, gender, and sexuality are represented in media and medicine. She is the digital alchemist for the Octavia E. Butler Legacy Network and the Board President of Allied Media Projects, a Detroit-based movement media organization that supports an ever-growing network of activists and organizers. She is a co-author of #HashtagActivism: Networks of Race and Gender Justice (MIT Press, 2020) and is the author of Misogynoir Transformed: Black Women's Digital Resistance (New York University Press, 2021).
Digital Apothecary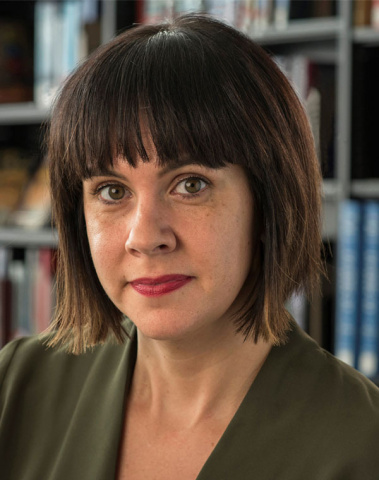 Dr. Angela S. García
Visiting Fellow, Center for Racial Justice
Dr. Angela S. García is an Associate Professor at the University of Chicago's Crown Family School of Social Work, Policy, and Practice. She is a sociologist of immigration, membership, law, and the state, with a focus on undocumented migration in the context of US immigration federalism. García's award-winning book, Legal Passing: Navigating Undocumented Life and Local Immigration Law (University of California Press), compares the impacts of restrictive and accommodating subnational immigration laws for undocumented Mexican communities. Her current work includes a book project on time and undocumented middle life and a collaborative study on urban inclusion and municipal ID. García's scholarship has been published in Social Forces, Social Problems, International Migration Review, Ethnic and Racial Studies, and the Journal of Ethnic and Migration Studies, among other academic outlets. She earned a PhD in Sociology and a MA in Latin American Studies from the University of California, San Diego.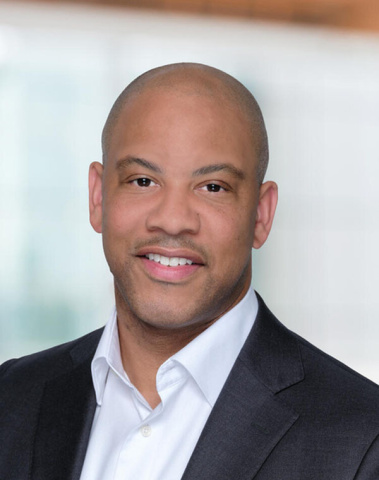 Dr. Clarence Wardell III
Visiting Fellow, Center for Racial Justice
Dr. Clarence Wardell III is currently a Senior Program Officer on the Economic Mobility and Opportunity team at the Bill & Melinda Gates Foundation, where he leads efforts to foster innovation to improve economic outcomes for individuals in the U.S. with low incomes. Before joining the foundation, Clarence served in several senior roles in the Biden-Harris Administration focused on policy implementation and advancing equity through the federal government, including as Senior Advisor for Policy Implementation and Delivery with the Domestic Policy Council and as the Chief Data and Equity Officer for the White House American Rescue Plan Team.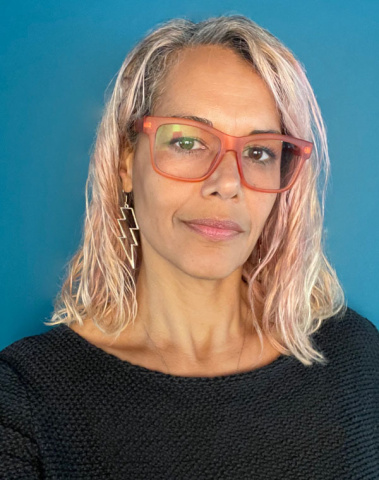 Visiting Fellow, Center for Racial Justice
Diane J. Wright is a biracial, invisibly disabled Canadian-American filmmaker and author of Afro-Caribbean descent. She collaborates with filmmakers and studios in creating representations of Black, disabled, and neurodivergent communities that are authentic, inclusive, nuanced, and respectful. After learning she's autistic with ADHD, Diane founded Autastic.com which provides resources and community to thousands of late-identified autistic adults, holds some of the only spaces dedicated to autistic people of colour, and is the only resource of its size founded by a woman of colour.
Personal Website
Have any questions?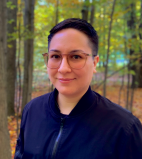 Managing Director, Center for Racial Justice; Associate Diversity, Equity & Inclusion Officer; Special Assistant to the Associate Dean, Ford School; Anti-Racism Collaborative Postdoctoral Fellow, National Center for Institutional Diversity